SERVICES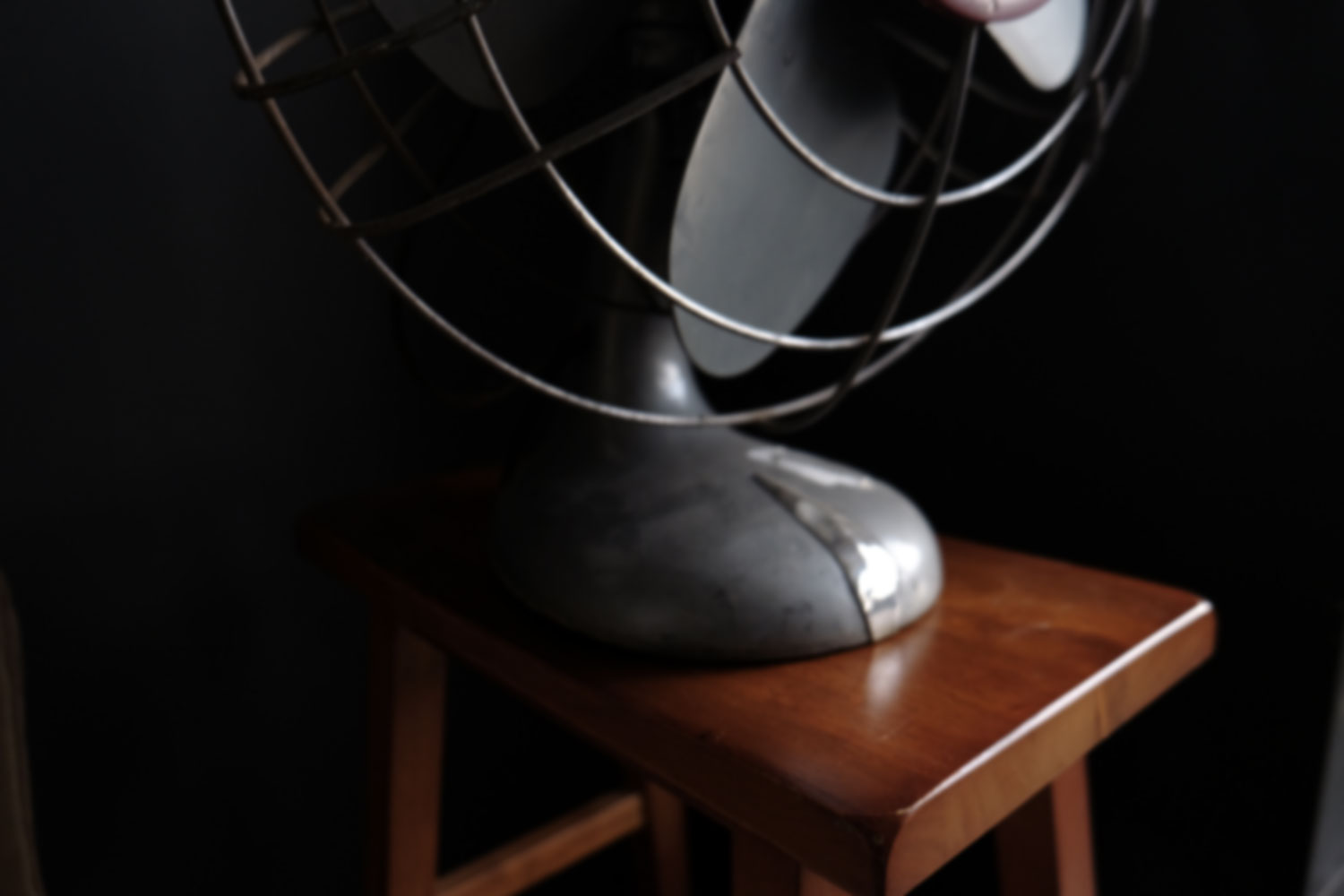 Tagtom has been offering web-related services for over a decade. From developing responsive websites to managing cost-per-click campaigns such as Google Adwords, we specialize in made-to-mesure solutions for any budget.
Tagtom offers the following services:
---
Digital Strategy
The digital world – the world we all live in since the turn of the century – is constantly evolving. Keeping abreast of the latest trends is not always easy. Whether a large corporation, a non profit organization or a small business, it is essential that marketing and communications tools and methods be constantly updated to maintain a competitive edge.
Despite limited resources, even non-profit organisations and small businesses need a digital strategy. Some of their most common questions are:
Despite limited resources, even non-profit organisations and small businesses need a digital strategy.
With our many years of experience in web-related services, Tagtom can help devise the best strategy for your marketing and communications budget, whatever its size. Whether you require training or workshops, a tailor-made digital strategy or just a few words of advice, we would be happy to lend a hand.
---
Digital Marketing
Good digital marketing has a rather simple foundation: good content.
As in bricks-and-mortar marketing, the success of digital content has everything to do with trustworthiness (or what I call "attractiveness"). In short: does the description of your product inspire visitors to continue reading, click on "like", or make a purchase? Does your website's design instill confidence in the service that you provide?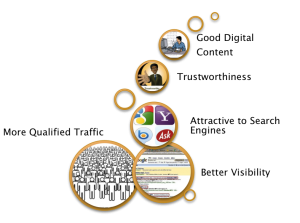 This is where the similiarities with traditional marketing end.
In the digital world, your content must not only appeal to human visitors, but also to "mechanical ones". The mechanical visitors are the search engines – such as Google or Bing – whose purpose is to rank the attractiveness of your webpages. The more attractive pages are given a higher ranking on the results page for a given search term. The higher the ranking on the a search engine results page, the more traffic will be generated on the website.
While more traffic to your website is a good start, the real challenge is gaining more conversions, or interactions with your web content. In other words, increased traffic to a website is of no use unless visitors are engaged by its content: they hang around to read more, comment or share, or make a purchase.
(…) increased traffic to a website is of no use unless visitors are engaged by its content: they hang around to read more, comment or share, or make a purchase.
So how does one go about attracting qualified visitors to a website?
To attract and engage human visitors, you need to have content that is interesting and useful to them. To be attractive to search engines, digital content must satisfy three conditions:
is it coherent? (Does the web resource actually contain the information that it claims to contain?)
Is it discoverable? (Can search engines find and extract all pertinent content in a given web resource?)
Is it authoritative? (Does the content link to authoritative web content? Do other, equally or more authoritative web resources, have links to it?)
Whatever your product or service, Tagtom can enhance your digital marketing efforts, from copywriting and search engine optimisation (SEO),  to search engine marketing (SEM) such as cost-per-click campaigns (Google Adwords) and social media strategy. For advice, training  or any of our web-related services,  contact us and start improving your web content today.
---
Web Development
The president of Google, Eric Schmidt, declared in 2013 that the battle between desktop computers and handheld devices was over, and that mobile devices had won: "The trend has been (that) mobile is winning; it's won now."
In the web development community, this phenomenon was the impetus of a minor revolution: suddenly, developpers had to take into account the overwhelming number of people accessing web contents using relatively small-sized screens.
"The trend has been (that) mobile is winning; it's won now."

– Eric Schmidt, president of Google
The challenge seemed unsurmountable: how to develop a website that offers the same user experience regardless of the type of device used to access it?
The obvious solution of preparing different versions of a site was not popular. Not only did it double or triple the amount of web development required, it made updating content tedious and time-consuming. As early as 2010, a web developer by the name of Ethan Marcotte floated the idea of creating websites based on a simple principle: the contents of the site were to adapt to the size of the screen being used to access them. He called his novel approach "responsive design".
While the principle was well received, the challenges it posed for web development were daunting. Today's web developers have to master tools, methods, and programming languages some of which their predecessors had never heard of:
While the development tools and environments are invisible to end users, a front-end web developer's choice of "responsive" tools, methods and programming languages can have consequences on the overall success or failure of a web project. For example, a website developed without CSS preprocessers can be penalized by search engines because its pages take longer to load.
As before, a CMS (Content Management System) is a given for the vast majority of websites. With a huge web development community supporting them, Joomla, WordPress and Drupal are among the most popular, open source CMSs available.
Since 2013, Tagtom has developed responsive websites using HTML5/CSS3 in a Gumby/SASS/Compass or Bootstrap/SASS/Grunt environment. We have used both WordPress and Drupal CMSs for our web projects.
Is a responsive website right for you? Contact us and we'll be glad to give you advice or more information about our web development services.
---
Web Copywriting
The digital world has given rise to an entirely new type of professional writing: web copywriting.
Web copywriters have to take into account not only their human readers, but also their "machine" readers: the search engines. Web content created with both audiences in mind has a better chance of obtaining a high ranking on search results pages.
When writing for the web for human readers, web copywriting is quite similar to traditional copywriting: it transmits ideas, of course, but also gives an impression of the personality and intentions of the website. For commercial websites, copywriting must transmit information, but also inspire confidence in the site's products or services in order to attract and engage potential customers.
By offering search engine optimisation (SEO) and organic referencing services, Tagtom aims to improve web content for both humans and search engines alike. The foremost challenge is finding the right words to convince both audiences
of our authority as a source of information;
of our popularity among Internet users and content;
that our content is up-to-date.
Indeed, search engines use algorithms to evaluate web page according to these criteria. Google's co-founders Larry Page and Sergey Brin were responsible for designing the original algorithm, called Pagerank, "a method for rating Web pages objectively and mechanically, effectively measuring the human interest and attention devoted to them". Today, their algorithm evaluates not only the relative popularity and authority of a page, but also the "freshness" (the content is up-to-date) of its content. Taken together, these criteria produce a sort of "trustworthiness" (or attractiveness) index for every web page. And it's thanks to this index that we are rarely disappointed when we click on a link on the first page of Google's search results.
Taken together, these criteria produce a sort of "trustworthiness" index for every web page.
Tagtom has offered copywriting services, including editing, for over a decade. We would be happy to improve your web content. Contact us for advice or provide made-to-measure training or workshops on any of our web-related services.